Rental - Apollo Terrace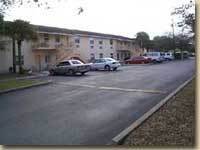 Address:
940-980 N 66th Terrace
Security Deposit:
$0 - $500
Additional Info:
Central A/C, ceiling fans, washer/dryer hook ups, & non-smoking property.
30 Apartments
Income Limits:
Rent and Security Deposit Based on your individual family size and income.
Extremely Low, Very Low, Low-Income
Amenities/Resources:
Community Room
From Apollo Terrace use Broward County Transit Route #19 to reach our office.